About us
Our Organisation
Attività
Sport Verona. Associazione sportiva per randonneur
The main activity is the organisation of randonnées, non-competitive sporting events, loved by all members for the philosophy and spirit that are the soul of these initiatives.
In French, randonnée means a walk; these are trials over very long distances within the reach of all cyclists with good training. The rules state that the cyclist must ride in complete autonomy. The maximum time limit is important, also to allow the event to run smoothly, but it is not the 'most important' thing.
The philosophy of the randonnée sees the tourist component, to be experienced in company if possible, prevail over the competitive one; there is no winner.
Training is necessary but the times are not linked to the stopwatch but to one's own well-being; it is above all a challenge with oneself. The bicycle used can be of any type as long as it is muscle-powered.
Anima e cuore di Sport Verona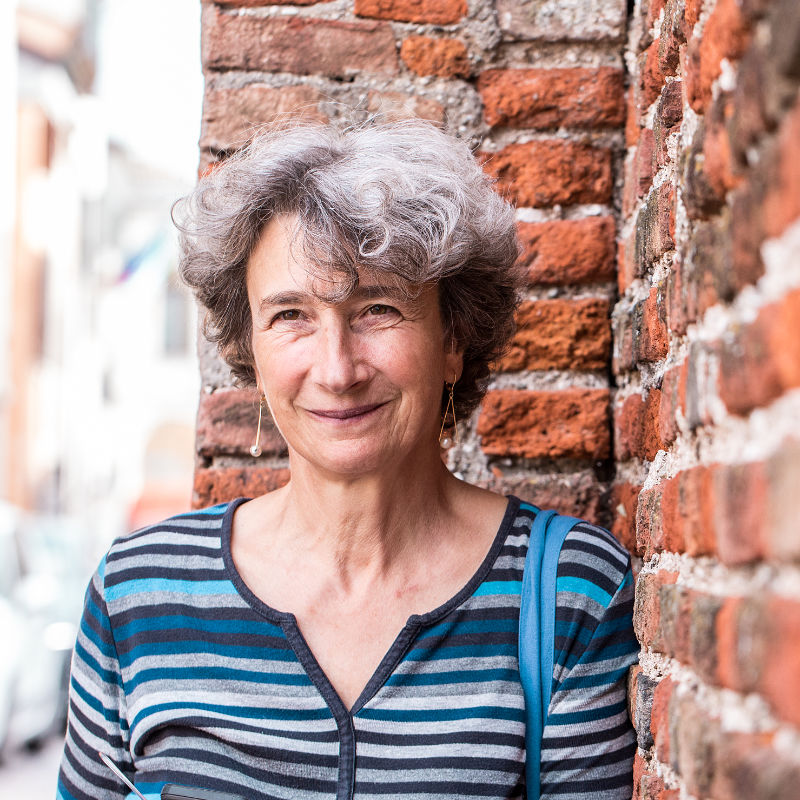 Born as an organiser, passionate about bike tours and trips, with the fearless soul of the explorer. She deeply loves nature and landscapes. She does not take part in races and has actually never been a professional athlete, although she is not afraid of effort especially when it pays off with awesome landscapes.
Simonetta has always been deeply committed to the safeguard of the environment, and she is part of FAI and Legambiente.
She has been an active member of FIAB, a cycling association of Verona, organising events on a national scale.
As a tourist she has cycled all around Italy and through many countries of Europe.
Twelve years ago she created Simonetta Bike Tours, a tour operator specialised in cycling tours. Over the last year the brand has evolved becoming Itinera Bike & Travel, focusing on active and sustainable tourism, with a special attention on food & drink tastings and experiences.
Simonetta was influenced by Giorgio's passion for sport, conquered by the lively world of randonneurs, she became part of Sport Verona.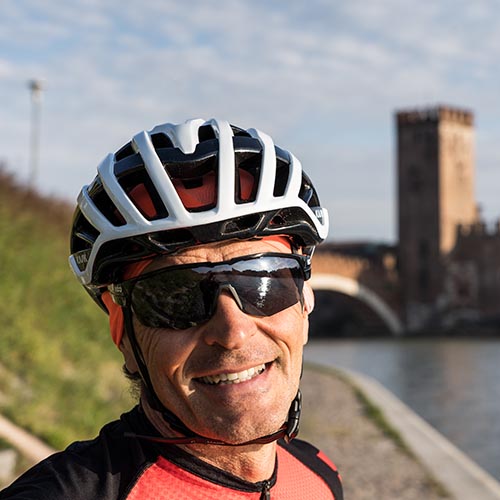 He started with the most important Gran Fondos, among which: Maratona delle Dolomiti, Nove Colli, Milano – San Remo, 100 dei Forti, Lessinia Legend.
Giorgio has been part of the randonnée movement since 1990, taking part in competitions such as: Paris–Brest–Paris, Londra–Edimburgo–Londra, Giro della Bulgaria, Ungheria, Spagna, Le Mille Du Sud, 1001 Miglia.
He launched many itineraries that have then become permanent cycling ways. Over the last decade he has been busy with ultracycling, a word for few.
In 2011 he achieved the over 50 italian award.
He took part in numerous races, among which: the Race Around Austria (2.200 km + 30.000 m); the 24 ore of Montello (611 km + 8.400 m); the Rad Marathon Svizzera and the Race Across Italy. In 2014, he ran the Trans Am, a wearying ultracycling :the crossing of the US (7.000 km and an altitude gain of 68.000m) completely autonomous.  Giorgio also loves organising ordinary randonées, apart from extreme ventures, but always studying itineraries maniacally.
Sport Verona A.S.D.
Dati e info
Registered office: Vicoletto cieco San Carlo, 2 – 37129 Verona
Organizational unit: Via Madonna del Terraglio, 5 – 37129 Verona
Partita iva/Cod. Fiscale: 04221190236
E-mail pec: [email protected]
Bank: Banco BPM  – Agency Verona Piazza Isolo
IBAN  IT34O0503411711000000007741
BIC/SWIFT   BAPPIT21047
President: Simonetta Bettio • [email protected]
Vice-president: Giorgio Murari • [email protected]
Secretary: Davide Zambelli